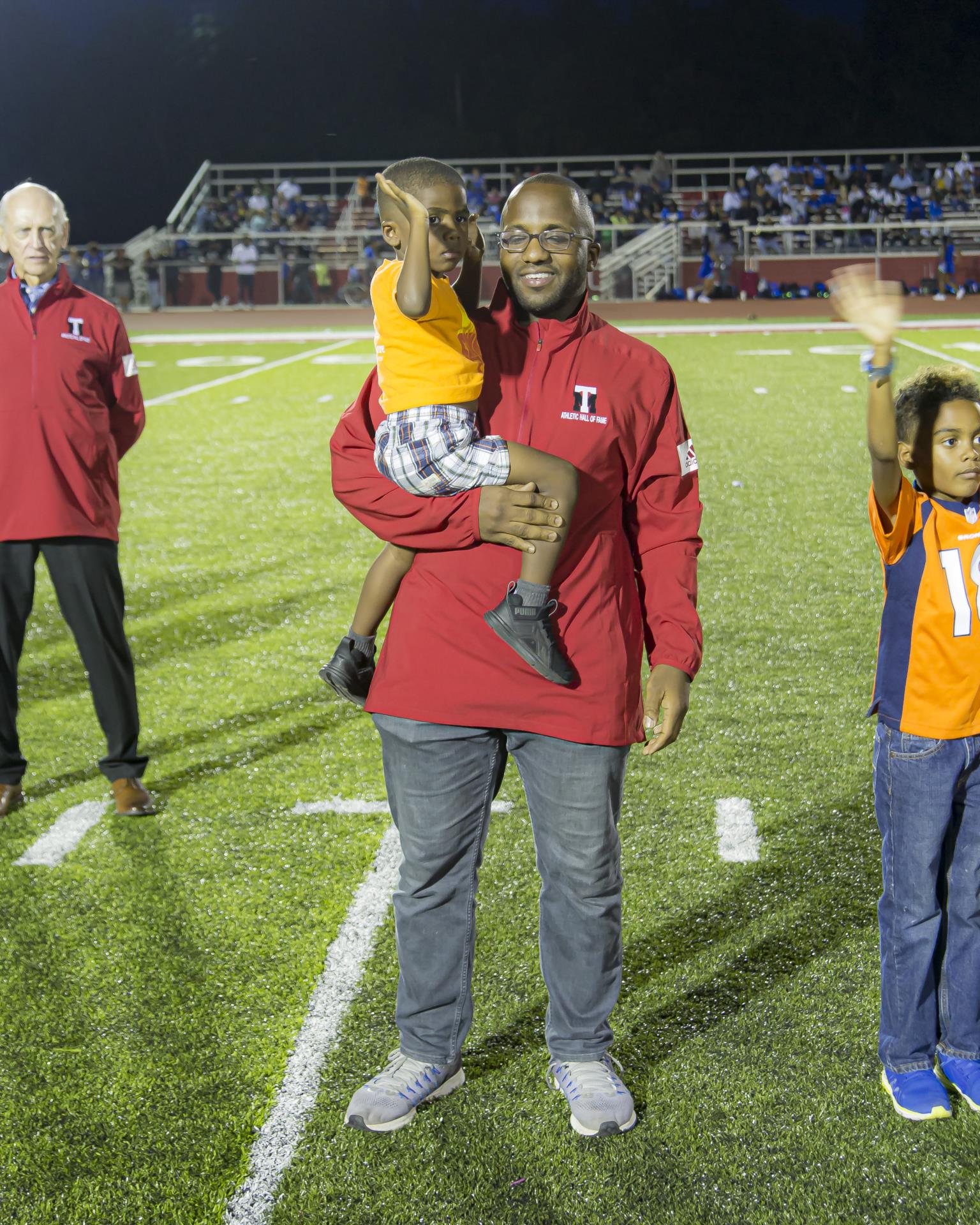 Vincent Gay '99
Vincent Gay, a 1999 graduate of Trotwood-Madison High School, was an award-winning, two-sport athlete.
From the beginning, Vincent's performance as a wrestler won him recognition. In his freshman year, Vincent was the first freshman to qualify for the district tournament. He is Trotwood's first 4-time district qualifier.  He is Trotwood's only 3-time, state qualifier in wrestling in 1997,1998, and 1999. He is a 3-time state placer and the state runner-up in 1997 and 1998. In 1999, Vincent won the state, wrestling championship at the 171-pound weight class.  He was recognized by the Ohio House of Representatives for his win. Vincent is Trotwood's all-time leader in career wins, takedowns, and career pins. In 1999, he was recognized nationally as the Wrestling USA Magazine Honorable Mention All-American.
Vincent also achieved an award-winning career in football.  In 1998-1999, he was the Dayton Daily News Defensive Player of the Year. In his position as a linebacker, he managed to execute 146 tackles, 15 of which were for a loss, and three interceptions. In 1999, he was the Division II All-Ohio selection at linebacker.  Additionally, in 1999, he was selected to the Miami Valley All-Star Game as a linebacker.
After high school, Vincent went on the wrestle for Division I Edinboro University in Pennsylvania.
Vincent is currently serving as principal of Golder College Prep in Chicago, Illinois where he leads many community activities.  He is the father of two children, Tyson and Devin.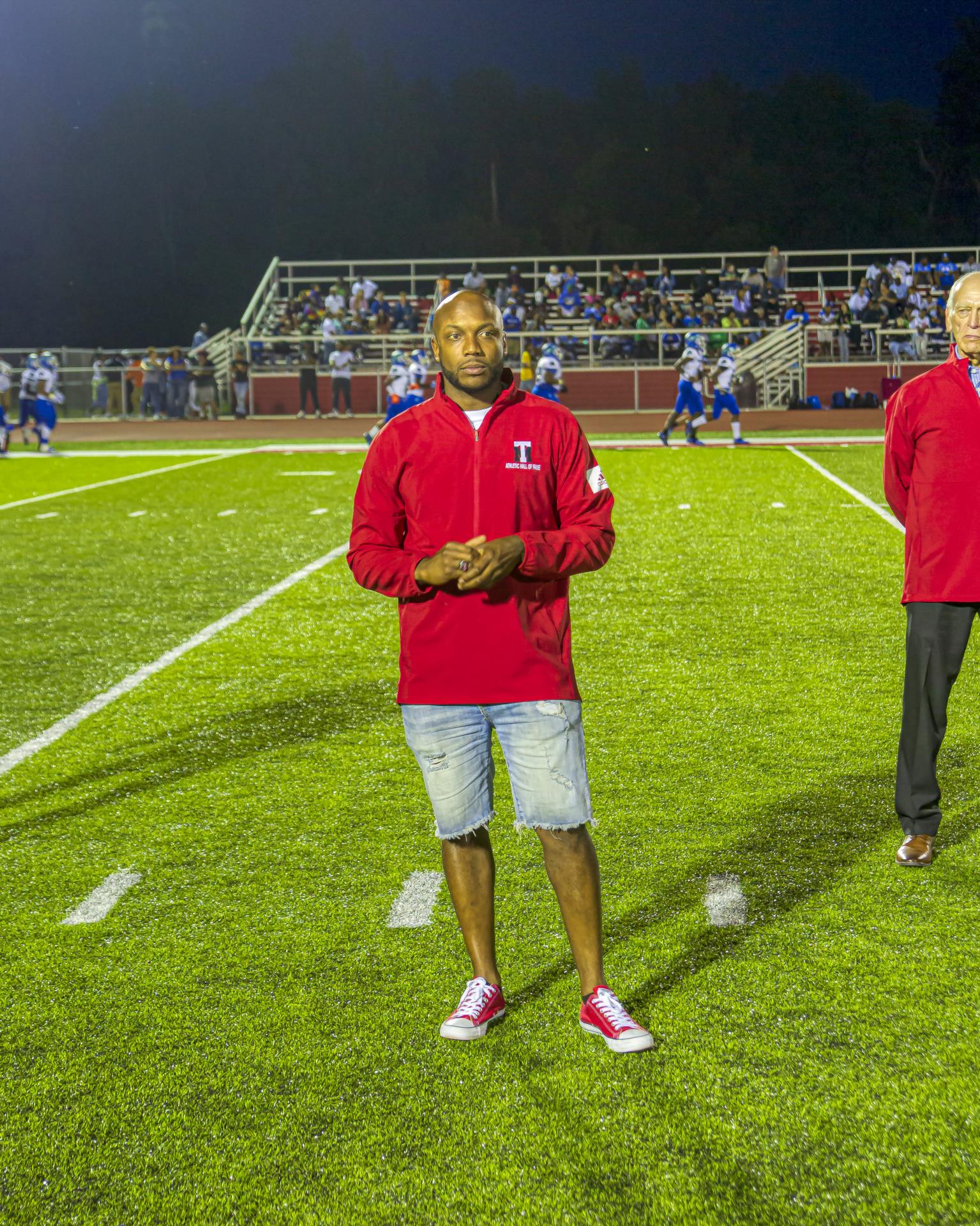 Zach Logan '04
An outstanding high school and collegiate athlete, Zachary Logan became a well-known name in the State of Ohio. His exemplary track and football years in high school from 2000 to 2004 along with his coaching years has earned Logan an induction into the Trotwood-Madison Hall of Fame as a 2019 Distinguished Member.
During his high school tenure, he was the first to be selected as a two sport All State Athlete. In track, Logan is a two-time Ohio High School Athletic Association Division I State 400 Meter State Champion, a Nike All American and an Adidas All American in Track & Field. He currently holds the school record in the 400M at 46.64. Logan has won a countless number of regular season races in the 400M, 200M, 4X100, 4X200, and 4X400M and never lost the 400M in a regular season.  As a standout football player, Zach was selected Defensive Back All State, All Southwest, All District and All GWOC. He ranked 36th in the nation as a Defensive Back by 24/7 Sports Composite. During his senior year he recorded 67 tackles, 11 pass breakups, 3 interceptions, and 2 fumbles. Logan was offered over 30 Division I Scholarship Offers (Purdue, Illinois, Indiana, Iowa, Kentucky, North Carolina State, etc.). He accepted a football scholarship from Purdue University where he was selected All Big Ten Freshman Team in football. He competed in the NCAA Football 2006 Champs Sports Bowl game and the Big Ten Indoor Track & Field Championships.
Logan was not only a terrific athlete but also an incredible coach. After graduating from Purdue University and obtaining a Master's Degree from Texas Southern University, he returned to coach football at his alma mater. He was the Trotwood-Madison Defensive Backs coach from 2010-2013. As a coach, Logan competed for 4 consecutive State Football Championships and was part of the coaching staff that won the 2012 State Football Championship. He has assisted in student athletes earning 22 collegiate football scholarships. Logan also coached the Rams Boys Track and Field team in 2011 and lead them to conference, district and regional championships as well as competing in five state championship events.
Logan decided to pursue his passion for coaching football at the collegiate level and became the Defensive Backs coach at Marietta College. After establishing himself as a collegiate coach, he received a promotion as the Defensive Coordinator at Malone University. Zach has dedicated his life to developing and mentoring young men. He served as a volunteer at various high school He served as a volunteer at various high school and collegiate football camps, and continues to work with young men as a Behavioral Program Supervisor at the Village Network in Wooster Ohio.
Zach was inspired and encouraged by many people along the way, parents Terry & Sylvia Logan, Travis Logan, brother, Whitney Logan-Addison, sister, Coach Maurice Douglass, Coach John McKinney, and Coach "R" Randy Wagoner.  Special thanks to Coach Sidney Booker, Dunbar High School Boys Track & Field for his support and words of encouragement.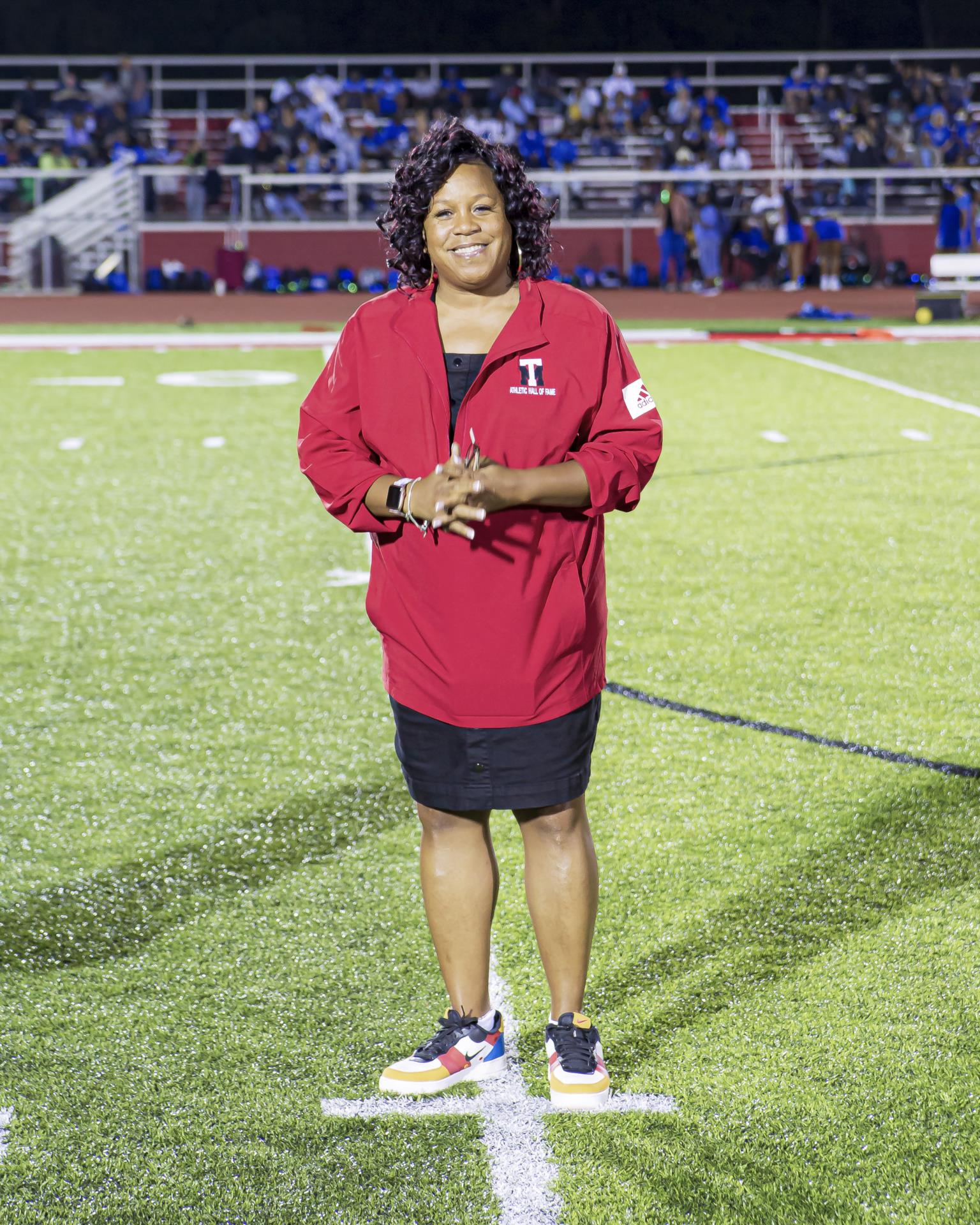 LaVonna Martin-Floreal '84
Lovonna Martin-Floreal, a 1984 graduate of Trotwood-Madison High School, is considered by some to be the best athlete to ever graduate from Trotwood. Her accomplishments in track and soccer may substantiate that claim.
Suring her career at Trotwood, Lovanna made her mark as a track athlete. At the state track meet, she won first place in the 100m hurdles twice and third place once. She won the 200m hurdles twice and the 300m hurdles once. She took first place in the 100m dash once and won 2nd place once as well. During her high school career from 1981 – 1984, Lavonna set seventeen meet records. In indoor track, she set three national records. Lavonna was also part of the Lady Rams Soccer Team. She was a fierce competitor and was selected twice to the All State Team.
Lavonna graduated from the University of Tennessee, Knoxville with a degree in education. While a Vol, she was an All-American fourteen times. Other accomplishments include winning three individual and two relay NCAA event titles, setting a Pan American Games record, winning three national TAC 100 hurdles titles, placing second in the World Indoor Championships, making the finals in the 1988 Olympics and winning the silver medal in the 1992 Summer Olympics in Barcelona, Spain.
Lavonna is married to former, Canadian triple jumper, Edrick Floreal. He is head track and field coach at the University of Texas. They have a daughter, Mimi, and a son, EJ who played for the Kentucky Wildcats Men's Basketball team but switched to track and field in 2018. Lavonna currently resides in Austin, Texas.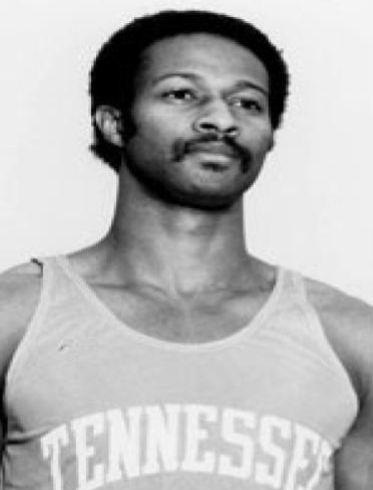 Lamar Preyor '75
A Dayton Daily News article published in January 2019 states, "Lamar Preyor, was a Trotwood-Madison High School blaze and among the areas' most decorated sprinters. A 1975 grad, Preyor was the first of many great Trotwood boys and girls sprinters who starred at the highest level." For this reason, Lamar is being inducted into the inaugural Trotwood-Madison Athletic Hall of Fame.
While at Trotwood, Lamar participated in several track and field events that showcased his athletic ability.  His best times at Trotwood included his performances in the 100-yard dash (9.4), 220-yard dash (21.0), and 440-yard dash (47.3). In state meets, he won second place in the 880-yard relay (1973), first place in the 100 and 220 (1974), second place in the 100 and fourth place in the 220 and 440 (1975). The team was State Runner-Up in 1975. In addition to his success at the local and state levels, he participated nationally in the Golden West Invitational which was considered at that time to be the National High School Track Championships and the National Junior AAU meet. Lamar was named All-Time Ohio several times, once tying with Jesse Owens and two others.  He scored forty-eight points in three, state meets.
Lamar went on to continue his track and field career at the University of Tennessee. In his freshman year at UT, he set a UT 220-yard, varsity record at 30.0 which was just off of the world-record time of 29.6. He was a member of the Tennessee teams that won the SEC in 1976, 1977, and 1978. His 1978 team was third in NCAA both indoors and outdoors. While at Tennessee, he was an eighth-place finalist at the Olympic trials and also participated in the Olympic trials in 1980. Lamar was a five-time All-American when only the top five were named All-American. His 4X220 relay team set a UT record which still stands today (1:21.7). His leadoff split was 20.0.  The same group set a world record in winning the Penn Relays (1:21.5) a few weeks later.
Lamar is a member of the Roosevelt Memorial Track Meet Hall of Fame. He was inducted into the Ohio Association of Track and Cross Country Hall of Fame in 2019.
Lamar loved sports, track, the Tennessee Volunteers, the Reds, the Browns, and, of course, the Trotwood-Madison Rams.  He loved Marvel comic books and was an outstanding drawer. He was most interested in politics and had lively conversations with family members about current, political issues.
Lamar was living in in Cincinnati, Ohio and employed by the Cincinnati Enquirer at the time of his death in 2007. His family members include his father, James Lamar Preyor and brother, James Preyor (both deceased) and his mother, Mildred Preyor, son, Lamar Preyor, Jr., his sisters, Dawn, Berlis, and Inez Preyor, and his nephew, Jefrey Preyor.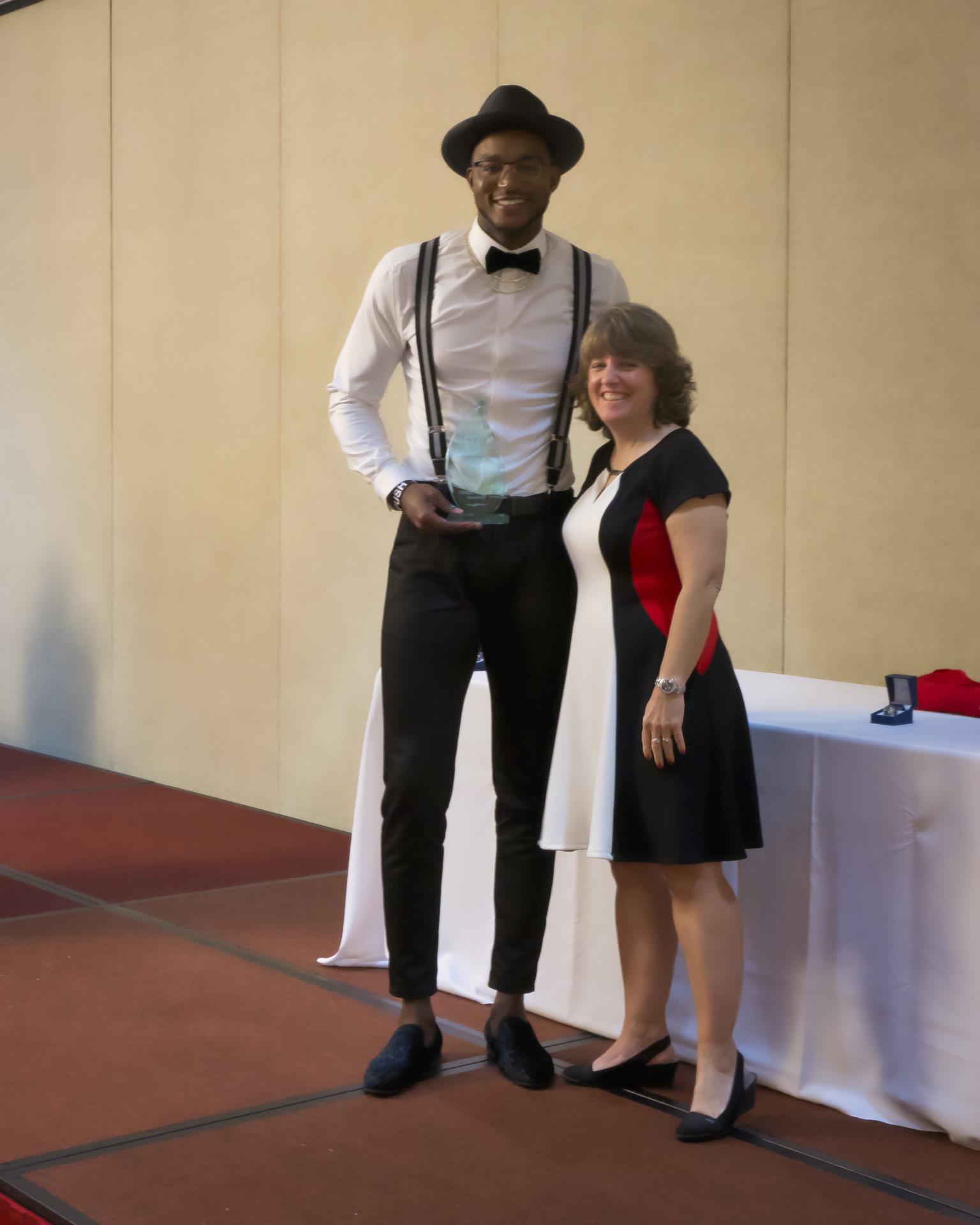 Chris Wright '07
Chris Wright, a 2007 graduate of Trotwood-Madison High School, has a storied, athletic career throughout high school, college, and now in the NBA.
At Trotwood-Madison, Chris played football and basketball and ran track.  Despite being a fantastic athlete in all of these sports, his heart belonged to basketball which he played all, four years and was named "High School All American."  After graduating from high school and his wanting to stay close to home, Chris decided to attend the University of Dayton. At UD, Chris was considered the greatest "above-the-rim" player in Flyer history. Chris holds school records for dunks and blocked shots and was named to the All-Atlantic 10 team three times in his college career, a first for a Dayton Flyer.
Chris's professional career has offered him many opportunities. Chris went undrafted in the 2011 NBA draft and, subsequently chose not to play outside of the United States during the NBA lockout, but in November 2011, Chris was the third, overall pick by the Maine Red Claws in the 2011 NBA Development League Draft.  He appeared in four games with the Red Claws. In December 2011, he signed with the Golden State Warriors where, in 46 minutes of action, he scored 25 points and had 8 rebounds, 2 blocks, and 1 steal against the San Antonio Spurs. During his rookie season, Chris was assigned to the Dakota Wizards of the NBA D-League three times. In 2012, Chris joined the Golden State Warriors and the Toronto Raptors for the 2012 Las Vegas Summer League.  In November of 2012, he was re-acquired by the Maine Red Claws. In February 2013, he was named to the Futures All-Star roster for the 2013 NBA D-League All-Star Game. In July 2013, Chris joined the Indiana Pacers for the Orlando Summer League and the Toronto Raptors for the Las Vegas Summer League. In October 2013, he was re-acquired by the Maine Red Claws. In February 2014, Chris was named again to the Futures All-Star roster for the 2014 NBA D-League All-Star Game. In March 2014, Chris signed a 10-day contract with the Milwaukee Bucks but was not offered a second 10-day contract.  The following day, he was re-acquired by the Red Claws and in April 2014 signed another 10-day contract with the Bucks. On April 15, 2014, Chris signed a multi-year contract with the Bucks. Since leaving the Bucks, Chris has signed with the Turow Zgorzelec of Poland and the Maccabi Rishon Basketball team in Israel where they won the championship.
Chris has set his sight on giving back to the community. In 2014, he founded The Wright Way Foundation.  The mission of the foundation is to develop and operate programs, activities, and facilities to benefit the underprivileged, less fortunate, and/or distressed person. The Wright Way Foundation has been set in place to assist individuals wherever they are located by providing a safe location for recreational sports, educational programs, and life-skills programs for youth. Chris says that over the years, he has seen places for youth to participate in these activities decrease, and he finds that unacceptable.  He plans to reintroduce positive activities for youth by implementing a 3-day life skills camp. Named 40 under 40 Business of the Year, Chris is well on his way to realizing his dream. He has opened two facilities, the Flyght Academy which has two subdivisions, Team Flyght Ohio and Orion Sports Medicine.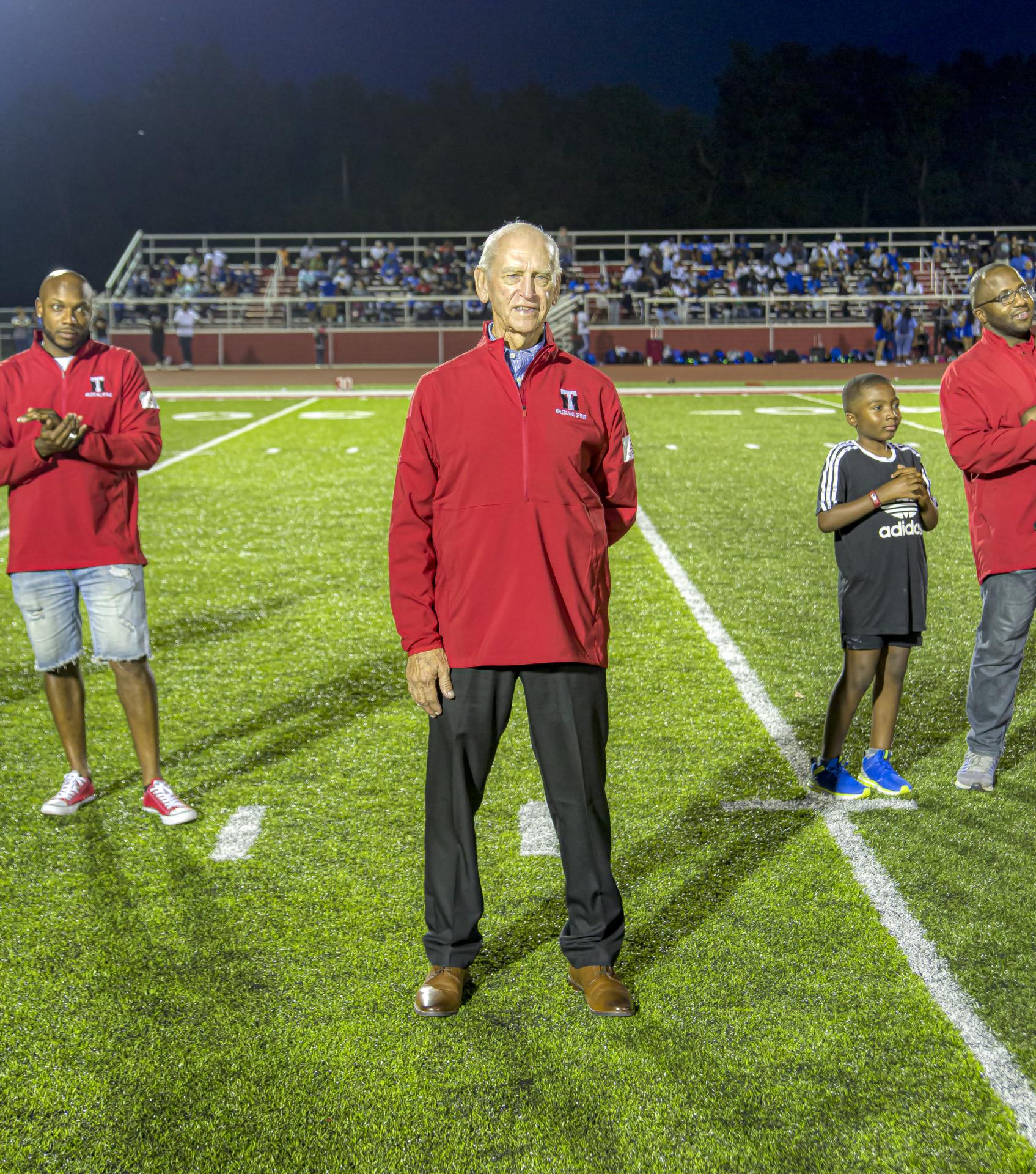 Tom Wright '66
Tom Wright, a 1962 graduate of Trotwood- Madison High School, was not only the first T-M athlete to win the state in Track and Field, but he was also the first, great sprinter.  Since he ran in yards a long time ago, in many ways, he has been forgotten which is unfortunate because he was a major player in the Dayton area as well as the State of Ohio.
While attending Trotwood, Tom had many, athletic accomplishments.  In 1960, he was a state-meet qualifier in the 220 yards but was not a finalist. In 1961, he won first place in the 220 yards. He was the first Trotwood-Madison state champion in the 440 yards. The team tied for fifth place with Dayton Roosevelt and Cleveland East Tech. In 1962, Tom took first place in the 100 yards at the Madison Relays and first place in the 220 yards at the Troy Relays. His best T-M times were 100 yards (9.7), 220 yards (21.6), 440 yards (50.2). All times were Trotwood-Madison records when he graduated in 1962.
After graduating from high school, Tom left for Bowling Green State University. His track and field career at Bowling Green led to his induction into the B.G.S.U. Hall of Fame in 2002. He was a three-time All-American. While participating in the indoor and outdoor relays, he always ran the leadoff leg. In the outdoor NCAA finals, Tom handed off in first place. The 4X440 record still stands as a B.G.S.U. record fifty-three years later.
when he coached two, NCAA All-Americans, Wayne Saunders and Darit Lindgren. Since college, Tom has been known primarily as a track and field (sprint) coach at B.G.S.U.  His list of accomplishments as head coach is lengthy. After earning his PhD. From the University of Utah, Tom became a college professor.
Tom is now retired from coaching and teaching but is still an advocate for the sport. He remains very loyal and very aware of Trotwood-Madison High School as well as Trotwood, Ohio.